---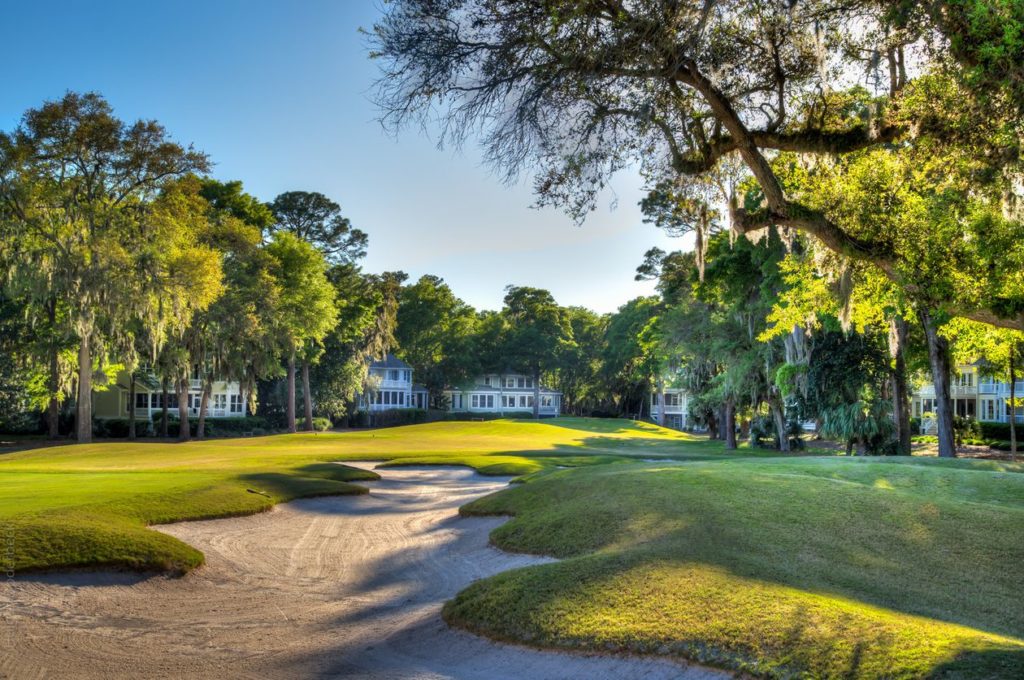 Kathy and Rodger Cole searched sporadically for a second home for the past several years with their sights set on Lake Tahoe. The couple, who live in the San Francisco Bay area, accelerated their plans when the pandemic hit, and switched gears to look at Santa Lucia Preserve in Carmel, California.
"We knew it was time to get serious about a vacation home that we could easily drive to once Covid-19 hit," said Rodger Cole, a 51-year-old lawyer. "We went to The Preserve in Carmel, which is 65 miles from our house, four weekends in a row to play golf and to look at houses."
The Coles purchased their home, which features 4,000 square feet, three bedrooms, 3.5 bathrooms and a patio with a fire pit and a meadow view, for $3.45 million.
"We'll likely spend as much as three-fourths of our time at The Preserve because our kids, who are in middle school and high school, are doing virtual learning this semester," said Mrs. Cole, who is 48. "The whole family plays golf, and the kids can ride horses at the equestrian center. And even though this place is so secluded and serene, the internet service is better than at our home in Silicon Valley."
Golf course communities, which had been losing popularity for a few years, have seen a resurgence in interest since this spring. The states with the most golf courses include Arizona, California, Florida, Georgia, Hawaii, North and South Carolina and Texas, according to the Bureau of Labor Statistics. .
"Most of our clients are having record years in rounds of golf played and golf club memberships sold," said Mike Kelly, managing partner of the 59 Club USA, a consulting company based in Statham, Georgia, that analyzes customer service and makes recommendations in the hospitality industry, including golf for courses. "Those that are selling real estate into these environments, especially those in more vacation-like settings away from bigger cities, are also seeing great results this year."
Golf is one of the few activities that people could continue to participate in during the pandemic because it is played outdoors and was allowed in most states, Mr. Kelly said.
"The membership and real estate side of the business is growing due to the trust the market has put into the care given by a private club or community," Mr. Kelly said. "People simply feel it is a more secure environment than going to a facility that is open to the general public, including the restaurants, pools and kids programming."
At Santa Lucia Preserve, for example, the community anticipated selling 30 new club memberships this spring and summer but sold 70 new full golf memberships and another 43 social memberships, said Jen Anello, director of sales for The Preserve. Initiation fees, which are required to join the private golf club, range from $60,000 to $160,000. Annual dues, minimum spending requirements and maintenance fees are also charged to golf club members and vary widely.
"We've seen interest in The Preserve change exponentially since the pandemic started," Ms. Anello said. "Usually it takes people at least two years between their first visit and their decision to buy, but now people are making the decision within weeks or months."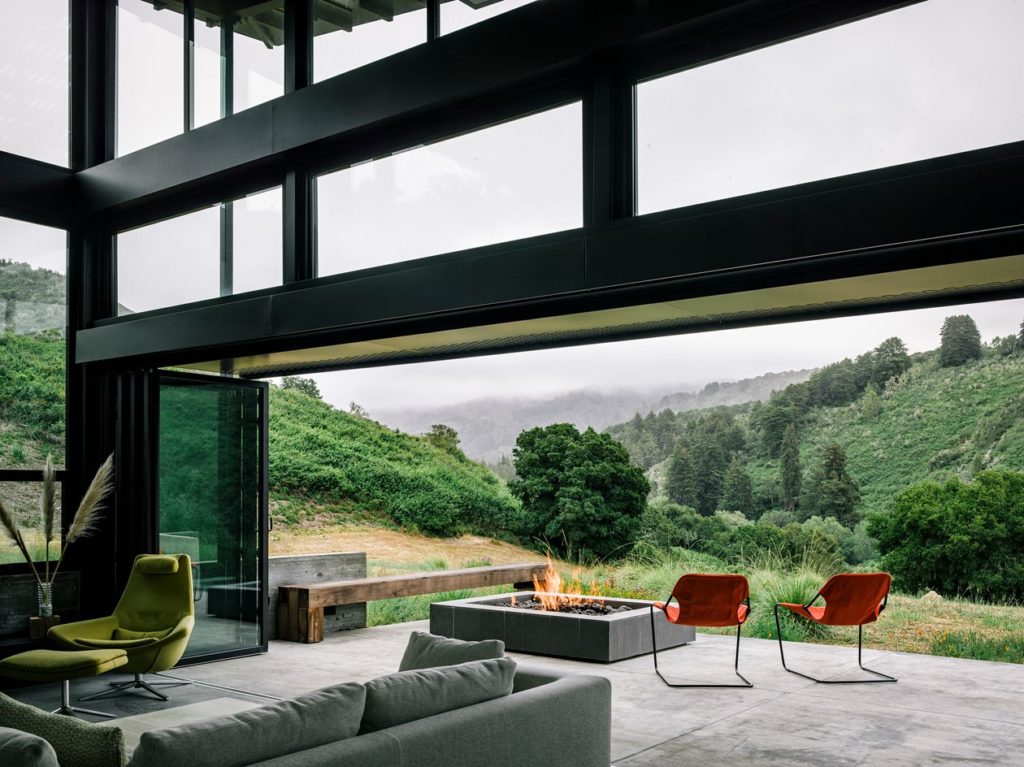 Seclusion and Golf Entice New Residents to Island Life
At Haig Point, a golf course community on Daufuskie Island, South Carolina, far more potential buyers inquired about property between March 1 and May 15 this year (795 inquiries) compared to the same period last year (472), according to Adam Martin, vice president of sales and marketing there.
"We have the lowest number of homes on the market than ever, which is partly a reflection of the fact that a unique form of security and safety is baked into the community because it can only be reached by boat," Mr. Martin said. "The number of rounds of golf played in June and July was up 150% compared to last year because golf is a naturally socially distant sport that's played outside."
The initiation fee for golf membership at Haig Point is $20,000.
At Haig Point, about 50% of residents stay year-round, but this year, that has shifted to about 70%, said Doug Egly, the CEO there. Haig Point's buyers come from nearby Southern states, the Midwest, the Mid-Atlantic and New England, especially cities that have a direct flight to Savannah or Hilton Head.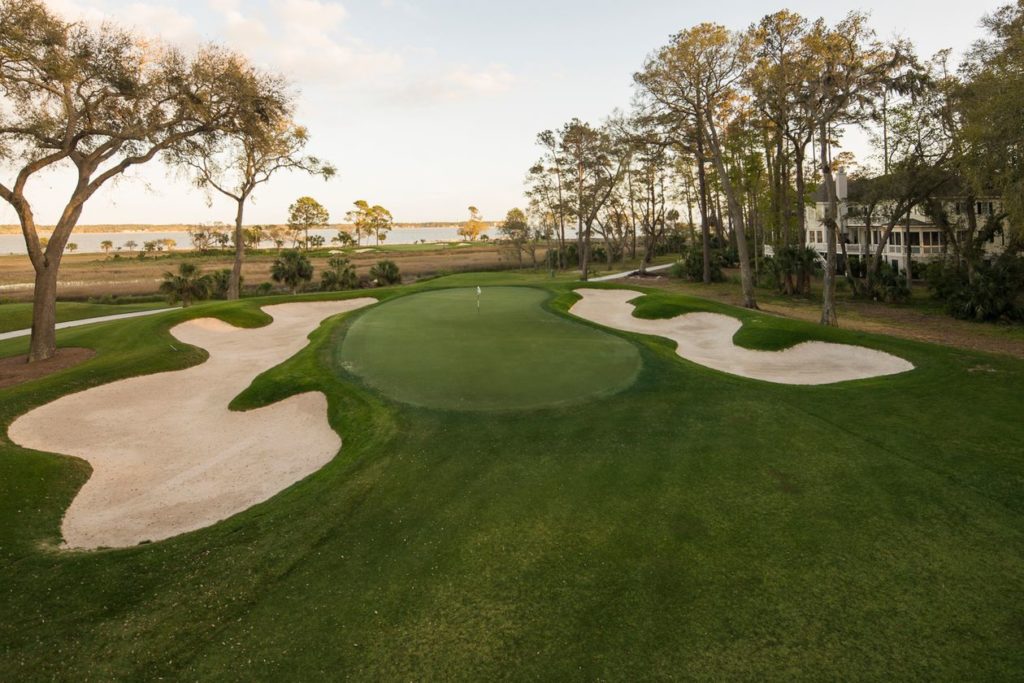 "We've definitely seen a resurgence of interest in golf and a change in who plays, too," said Mr. Egly. "It used to be just the husbands, but now the whole family plays. The number of golf clinics for kids and ladies has gone way up. Instead of people playing once a week, our residents are playing three or four times a week, especially parents playing with their kids."
Ted Lape, a 55-year-old business owner from Columbus, Ohio, and his wife Kelly, a 50-year-old former lawyer, visited Haig Point for decades before the Covid-19 pandemic nudged them to buy there. They closed on a $904,000 property in June.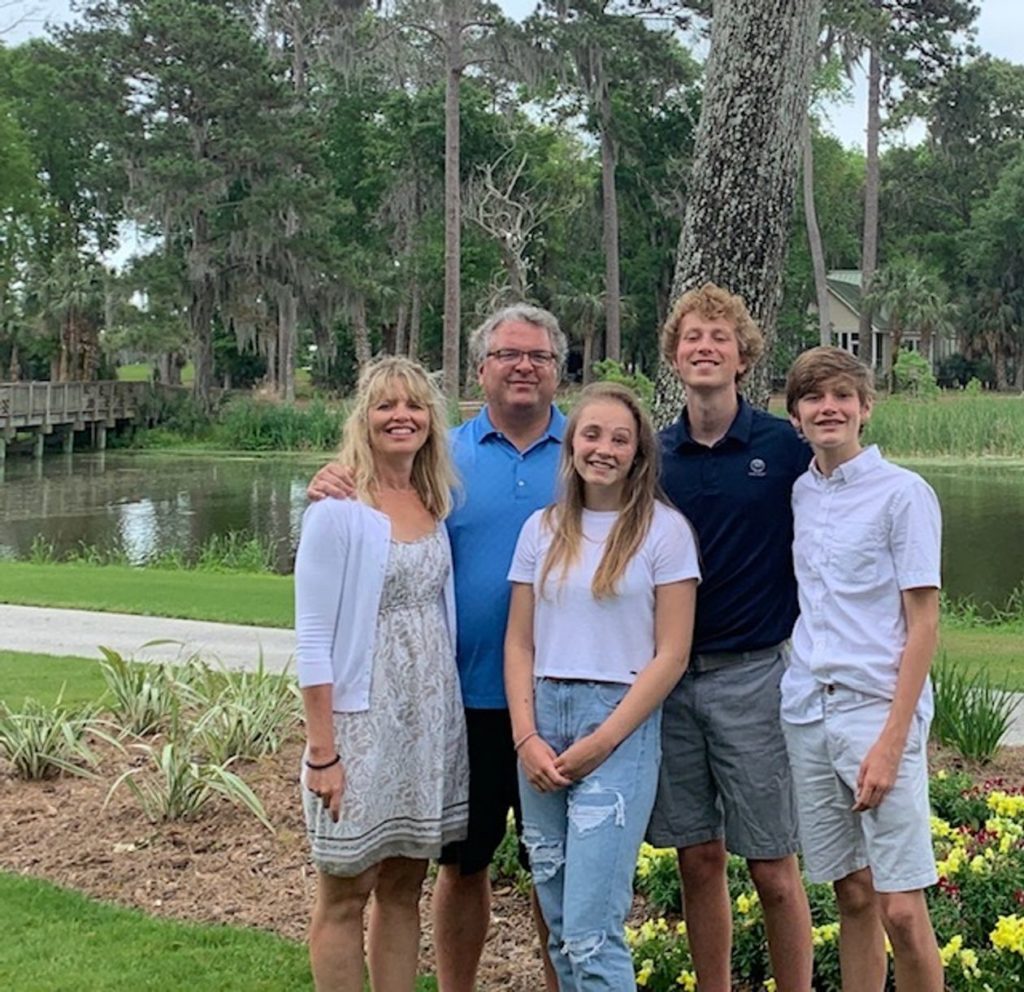 "We have a sophomore in college, a freshman in college and a ninth-grader who were all doing virtual learning from a rented house in Haig Point in April," Mr. Lape said. "We were playing golf every day in between virtual school and remote work, and we decided it was time to buy here."
The golf course at Haig Point is playable for all skill levels, which makes it easier for the whole family to enjoy it together, Mr. Lape said.
"What makes Haig Point unique is that it's a great golf community combined with privacy and the beach," Mr. Lape said. "It's always possible to get a tee time and you don't even see other people or the other holes while you're playing."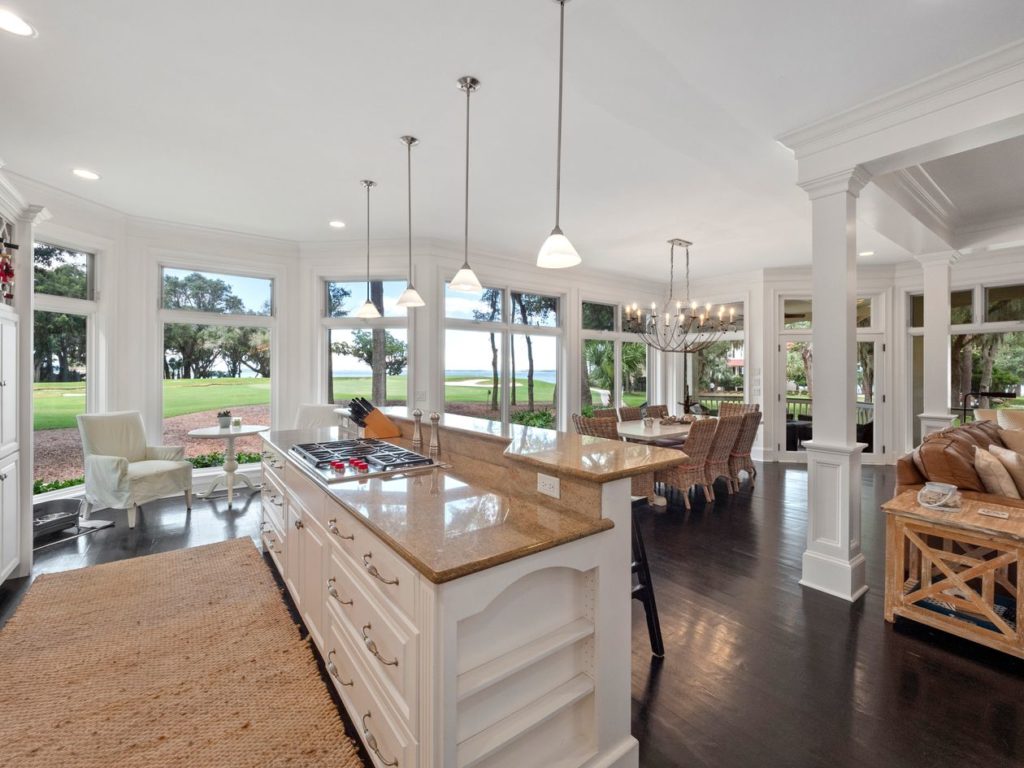 Arizona Acreage with Seven Golf Courses
In Scottsdale, Arizona, the Desert Mountain golf course community saw golf rounds increase from 27,438 played in May through July last year to 39,579 played in those same months in 2020, according to Nicole Forbes, the community's director of membership sales. In addition, 50 new golf memberships were sold in June, July and August this year, compared to 31 during that same period in 2019. The initiation fee for golf membership is $30,000 at Desert Mountain.
"We've seen a change this year in our homebuyers, too," Ms. Forbes said. "It used to take people two to five years to visit and buy a home, but this spring and summer, people are buying in a 30- to- 60-day timeframe. Most people used to buy second homes here and then eventually move here full time, but now the majority of buyers plan to make this their primary residence."
The increase in golfers includes more women and children than in the past at Desert Mountain's seven golf courses, said Kim Atkinson, director of marketing and communications for the community.
"Over the past several years, we've seen a shift to more families with younger children moving here, so during the pandemic, we converted our youth activities center to a socially distanced virtual classroom, offered tutoring and more kids activities," Ms. Forbes said. "The golf courses are a big driver for home purchases, not only for players but also because people like the canvas of all the year-round green grass outside their windows."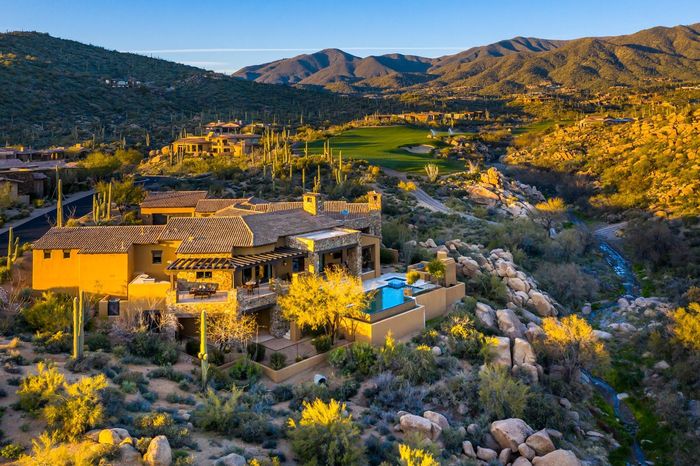 Texas Hill Country Enhanced with Golf
At Cordillera Ranch in Boerne, Texas, about 20 minutes north of San Antonio, the number of inquiries into buying homes started to climb beginning in mid-April and continued on an upward trajectory in May, June and July, according to Charlie Hill, president and chief operating officer of DH Investments, developers of Cordillera Ranch.
"About 90% of our buyers live here full-time, with a lot of young families, especially, moving here in the past few years," Mr. Hill said. "Golf is the cornerstone of the community, especially this year. Normally, we see the number of rounds played go up 2% to 3% per year, but this year, the number of rounds played so far is up 50% over 2019."
Most buyers at Cordillera Ranch purchase golf memberships, Mr. Hill said. The initiation fee for membership is $70,000.
"Golf is the major draw, but this year, especially, people also like the access to parks, trails, the equestrian center and the river," Mr. Hill said. "Most of our properties are on one to three acres and we have lots of outdoor activities. Our buyers are happy to get away from the confines and chaos of cities."